A farming family fear a large animal ate two of their young calves alive after a gruesome
incident on their Co Donegal farm

.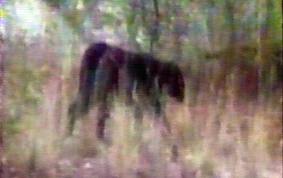 The blooded remains of the one year old calves were found half-eaten on the farm outside Convoy, near Raphoe, yesterday morning.
The one year old animals, which would have been a considerable size, had a number of their ribs broken.
The family at the centre of the attack and animal welfare officers are baffled as to who or what killed the animals.
The attack will again raise suspicions that a large wild cat is still roaming the north-west after sighting in recent years.
For More Information