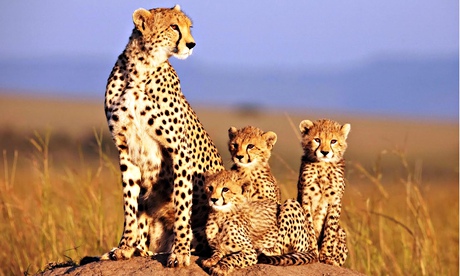 If you've always had a soft spot for Simba, then Mara, the real-life star of the
Disneynature
feature film
African Cats
, will melt your heart. But how are these majesticanimals brought to the big screen? And what goes on when the cameras are off? Now is your chance to find out.
Lifting the lid on
wildlife
filmography,
African Cats
writer and director Keith Scholey will be presenting a peek behind the scenes of the film's production
on 20 March. And as former head of the BBC Natural History Unit and producer of some of the best-known natural history programmes on TV, including
Big Cat Diary
and David Attenborough's
The Private Life of Plants
,Scholey is no stranger to capturing footage of both flora and fauna.
Taking place in Claverton, Bath, the event is run by Tusk, a charity dedicated to the conservation and protection of Africa's astonishingwildlife. If you're wild to hear more, then enter our competition to win two tickets to the talk. Email the correct answer to the following question to tech.monthly@observer.co.uk before 12 March, with your postal address and phone number. What is the collective noun for a group of lions? One lucky reader will be picked at random from the correct entries
read more