Ucluelet resident Ted Benson found himself acting like a bear to protect his cat from becoming cougar food.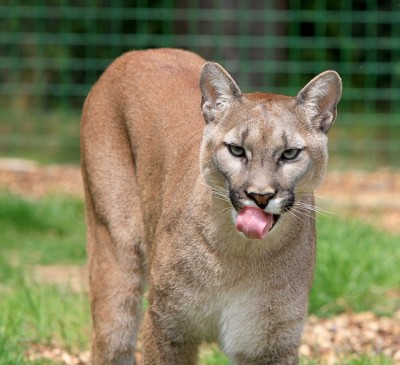 Vancouver Island in British Columbia has a reputation for being a haven for big cats, such as the mountain lion. The island is also notorious for attacks on humans by said cats, and roughly two-thirds of all fatal mountain lion encounters in Canada occur on Vancouver Island. However, Ucluelet resident Ted Benson had never seen a cougar until last week, when one slipped through an open door at night and tried to eat his cat.
"It was weird, there was no sound, no nothing, it was eerily quiet and just all of a sudden I see my cat squirt in and, next thing you know, all I hear is claws trotting across concrete," Benson told WesterlyNews.ca.