This older female lion was captured and collared in the Charles M. Russell National Wildlife Refuge as part of a study of the big cats. The lion lost part of its ears to frostbite.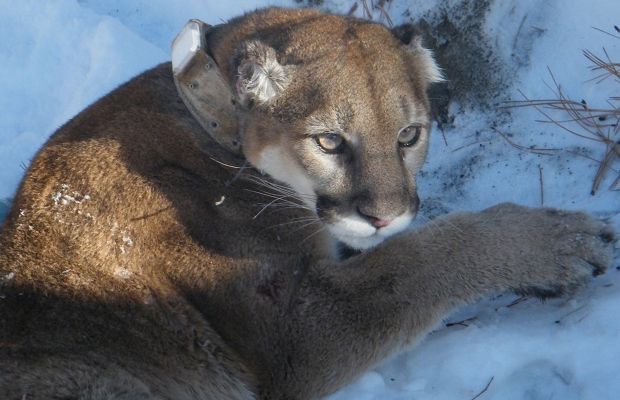 U.S. Fish and Wildlife Service
t is tough being a cougar in the Missouri Breaks.
That's evidenced by the old female mountain lion captured last winter during a lion study.
"She was missing part of her tail, two toes on her hind foot, and her ears were also missing, probably froze off," wrote Doug Powell, a U.S. Fish and Wildlife Service field biologist, in an email.